Version Information
Plugin Name: WPSSO Core (Premium)
Stable Version: 8.32.0
Author: JS Morisset
Description: Rank higher and improve click-through-rates by presenting your content at its best on social sites and in search results.
Requires PHP: 7.0 or newer
Requires WordPress: 4.5 or newer
Tested Up To WordPress: 5.7.2
Tested Up To WooCommerce: 5.4.1
Last Updated: 11 hours ago
THE MOST ADVANCED STRUCTURED DATA PLUGIN FOR WORDPRESS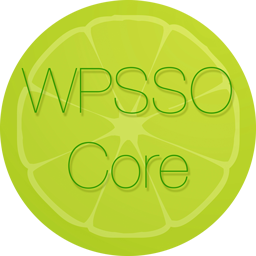 WPSSO helps you rank higher and improves click-through-rates by presenting your content at its best on social sites and in search results - no matter how URLs are shared, re-shared, messaged, posted, embedded, or crawled.
WPSSO provides meta tags and structured data markup for:
Facebook / Open Graph
Google Knowledge Graph
Google Rich Results (aka Rich Snippets)
LinkedIn / oEmbed Data
Mobile Web Browsers
Pinterest Rich Pins
Twitter Cards
Schema.org Markup (for 500+ Schema Types)
WhatsApp and Messaging Apps
WordPress REST API and More!
WPSSO reads existing content, plugin, and service API data:
There's no need to manually re-enter descriptions, titles, product information, or re-select images and videos! WPSSO can read your existing WordPress content, plugin data, and fetch data from remote service APIs (Bitly, Facebook, Shopper Approved, Vimeo, Wistia, YouTube, and many more).
WPSSO can be your only social and search optimization plugin, or combined to improve the structured data of another SEO plugin (like All in One SEO Pack, Jetpack SEO Tools, Rank Math SEO, SEO Ultimate, SEOPress, The SEO Framework, WP Meta SEO, Yoast SEO, and more).
WPSSO is fast, reliable, and coded for performance:
WPSSO is coded for SPEED and QUALITY ASSURANCE using advanced WordPress caching techniques, media optimization (ie. image and video SEO, 1:1, 4:3, and 16:9 images for Google, etc.), template validations, discreet contextual notices, and much more.
Users Love the WPSSO Core Plugin
★★★★★ - "This plugin makes getting sites structured data ready extremely easy, and it works flawlessly without any issues. It shows messages on the top bar every step of the way to alert you of any issues until everything is set up correctly. It made all my ecommerce products pass Google's validation tests. Great work." - marguy1
★★★★★ - "This plugin has been a lifesaver in terms of making our images and links and descriptions look beautiful everywhere we post them! It's so easy to use and the preview functions are incredibly helpful." - lotusblooms
★★★★★ - "What a fantastic plugin. If you want to fix all the errors in search console for structured data, this is the plugin to use. Love it." - goviral
★★★★★ - "This plugin saves me so much time, and it has really lifted my SERP rankings. Most of my keywords I now rank 1-3 position. I also noticed after about a week that my impressions have gone up at least 75%. I upgraded to the pro version which gave me even more options." - playnstocks
★★★★★ - "Yoast SEO on steroids! As an SEO marketer, I love using Yoast SEO for my basic on-page SEO. But Yoast SEO only allows you to enter basic Open Graph social settings. This plugin gives you SO many more options on completing the Open Graph for Facebook, Twitter cards, Pinterest etc." - gregmontag
WPSSO Core Plugin Features
Provides meta tag and Schema markup for WordPress posts / pages, plugin and theme custom post types, taxonomies, search results, shop pages, and much more.
Enhances oEmbed markup for LinkedIn, and provides additional article and product meta tags for Slack.
Offers optimized image sizes for social sites and search engines:
Open Graph (Facebook and oEmbed)
Pinterest Pin It
Schema 1:1 (Google Rich Results and SEO)
Schema 4:3 (Google Rich Results and SEO)
Schema 16:9 (Google Rich Results and SEO)
Schema Thumbnail Image
Twitter Summary Card
Twitter Large Image Summary Card
[Premium] Twitter Player Card
Built-in compatibility with AMP plugins:
Built-in compatibility with caching and optimization plugins:
Autoptimize
Cache Enabler
Comet Cache
LiteSpeed Cache
Hummingbird Cache
Pagely, Siteground Optimizer
Perfect Images + Retina
W3 Total Cache (aka W3TC)
WP Engine Cache
WP Fastest Cache
WP Rocket Cache
WP Super Cache
Built-in compatibility with popular SEO plugins:
All in One SEO Pack
Jetpack SEO
Rank Math SEO
SEO Ultimate
SEOPress
Slim SEO
Squirrly SEO
The SEO Framework
WP Meta SEO
Yoast SEO
Yoast WooCommerce SEO
Built-in compatibility for advanced WordPress configurations:
WordPress MU Domain Mapping
Network / Multisite Installations
Includes advanced QUALITY ASSURANCE features and options:
Checks and warns of any missing PHP modules.
Checks third-party plugin settings for possible conflicts.
Checks for minimum / maximum image dimensions and aspect ratios.
Shows notices for missing and required images.
Validates theme header templates for correct HTML markup.
Verifies webpage HTML for duplicate meta tags.
The WPSSO Core Standard plugin is designed to satisfy the requirements of most standard WordPress sites. If your site requires additional third-party plugin and service API integration, like WooCommerce shops, embedded video support, or advanced customization features, then you may want to get the WPSSO Core Premium plugin for those additional features.
[Premium] Detection of embedded videos in content text with API support for Facebook, Slideshare, Vimeo, Wistia, and Youtube videos.
[Premium] Support for the Twitter Player Card for embedded videos.
[Premium] Optional upscaling of small images to satisfy minimum image size requirements for social sharing and Schema markup.
[Premium] URL shortening with Bitly, DLMY.App, Google, Ow.ly, TinyURL, or YOURLS.
[Premium] Customize the default Open Graph and Schema document type for posts, pages, custom post types, taxonomy terms (categories, tags, etc.), and user profile pages.
[Premium] Customize the post and taxonomy types included in the WordPress sitemap XML.
[Premium] Complete Schema JSON-LD markup for WooCommerce products (WPSSO JSON add-on required).
[Premium] Integrates with other plugins and service APIs for additional image, video, e-Commerce product details, SEO settings, etc. The following modules are included with the Premium version and automatically loaded if/when the supported plugins and/or services are required.
Reads data from third-party plugins:

All in One SEO Pack
bbPress
BuddyPress
Co-Authors Plus
Easy Digital Downloads
Gravity Forms + GravityView
NextCellent Gallery - NextGEN Legacy
NextGEN Gallery
Perfect WooCommerce Brands
Polylang
Product GTIN (EAN, UPC, ISBN) for WooCommerce
Rate my Post
SEOPress
Simple Job Board
The Events Calendar
The SEO Framework
WooCommerce
WooCommerce Brands
WooCommerce Currency Switcher
WooCommerce UPC, EAN, and ISBN
WooCommerce Show Single Variations
WP Job Manager
WP Meta SEO
WP-PostRatings
WP Product Review
WP Recipe Maker
WPML
YITH WooCommerce Brands Add-on
Yoast SEO
Yotpo Social Reviews for WooCommerce

Reads data from remote service APIs:

Bitly
DLMY.App
Facebook Embedded Videos
Gravatar (Author Image)
Ow.ly
Shopper Approved (Ratings and Reviews)
Slideshare Presentations
Soundcloud Tracks (for the Twitter Player Card)
TinyURL
Vimeo Videos
Wistia Videos
WordPress Video Shortcode (and Self-Hosted Videos)
Your Own URL Shortener (YOURLS)
YouTube Videos and Playlists
Free Complementary Add-ons
Do you need even more advanced, special and unique features?
Simply activate the free complementary add-on(s) you require: