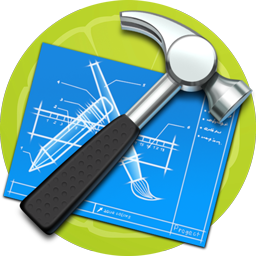 Promote your website mobile App as a banner in Apple's mobile Safari.
Add Twitter App Card meta tags to Apple Store and/or Google Play mobile Apps product pages.
Prerequisite — WPSSO Mobile App Meta is an extension for the WPSSO plugin, which automatically generates complete and accurate meta tags + Schema markup from your content for social media optimization (SMO) and SEO.
Quick List of Features
WPSSO AM Free / Standard Features
Extends the features of WPSSO Free or Pro.
Adds an optional banner advertisement in Apple's mobile Safari for your website's Apple Store mobile App.

Add Banner to Archive Webpages
Add Banner to Static Front Page
Add Banner to Post Types (Posts, Pages, Media, Products, etc.).
Apple Store App

Default App ID Number
Default Affiliate Data
Default Argument String
WPSSO AM Pro / Additional Features
Extends the features of WPSSO Pro (requires a licensed WPSSO Pro plugin).
Add an App Product tab to WPSSO's Social Settings metabox with additional options:

Twitter App Card

App Store Territory
iPhone App Details

iPhone App ID
iPhone App Name
iPhone App URL Scheme

iPad App Details

iPad App ID
iPad App Name
iPad App URL Scheme

Google Play App Details

Google Play App ID
Google Play App Name
Google Play App URL Scheme

Mobile App Banner

App ID Number
Affiliate Data
Argument String

Include the App Product tab on Posts, Pages, and custom post types (e-commerce Product pages, for example).
Adds Twitter App Card meta tags for App Product webpages.
Mobile App Meta Tags
Apple mobile Safari Meta Tags
Twitter App Card Meta Tags (Pro version)

twitter:app:country
twitter:app:id:iphone
twitter:app:id:ipad
twitter:app:id:googleplay
twitter:app:name:iphone
twitter:app:name:ipad
twitter:app:name:googleplay
twitter:app:url:iphone
twitter:app:url:ipad
twitter:app:url:googleplay
Extends the WPSSO Plugin
The WPSSO AM Free extension works with the WPSSO Free or Pro plugin. The WPSSO AM Pro extension (along with all WPSSO Pro extensions) requires the WPSSO Pro plugin as well.
Purchase the WPSSO Mobile App Meta Pro extension here (all purchases include a No Risk 30 Day Refund Policy).