FYI
Plugin Name: WPSSO Ridiculously Responsive Social Sharing Buttons (Premium)
Stable Version: 2.4.0
Author: JS Morisset
Description: Ridiculously Responsive (SVG) Social Sharing Buttons for your content, excerpts, CSS sidebar, widget, shortcode, editor pages, etc.
Requires At Least: WordPress 3.9
Tested Up To: WordPress 5.2.3
Last Updated: 6 hours ago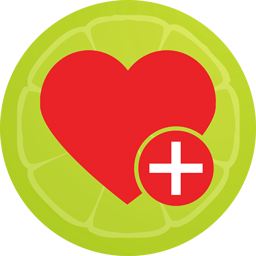 Uses Scalable Vector Graphics (SVG) social icons:
The Ridiculously Responsive Social Sharing Buttons automatically resize to their container width, so they always look great on any device (phone, tablet, laptop, etc.), no matter its size or resolution — including Retina and high-PPI displays!
Add Ridiculously Responsive Social Sharing Buttons to:
Posts, Pages, custom post types, bbPress, BuddyBlog posts, BuddyPress activities, WooCommerce product pages, and much more.
Add Ridiculously Responsive Social Sharing Buttons in:
The content, excerpt, widget, CSS sidebar, shortcodes, templates, and admin editor page — so you can share directly from the admin editor page!
Do you use bbPress, BuddyPress, BuddyBlog, or WooCommerce?
The WPSSO RRSSB Premium add-on includes special integration modules to add social sharing buttons to even more locations!
Users Love the WPSSO RRSSB Add-on
★★★★★ — "Fast and sleek! These buttons are the bees knees for real. They look great across all platforms, play nice with w3-total-cache and doesn't impact my 100/100 pagespeed score." - renoduck
★★★★★ — "FANTASTIC! This plugin is one of my favorites! This plugin makes it SOOO simple to add social sharing to wordpress posts!" - mikegoubeaux
★★★★★ — "These buttons are great, work on mobile phones as well as desktops, and they load super fast!" - undergroundnetwork
WPSSO RRSSB Free / Standard Features
Extends the features of the WPSSO Core plugin.

Include a selection of Ridiculously Responsive Social Sharing Buttons in multiple locations:

Above or below your Post / Page content or excerpt text.
In admin editing pages – including media, product pages, and custom post types.
In a CSS / javascript sidebar.
In a WordPress sharing widget.
A shortcode in your content or excerpt.
A function in your theme's template(s).

Each of these social sharing buttons can be configured and styled individually:

Email
Facebook
Google+
LinkedIn
Pinterest
Pocket
Reddit
Tumblr
Twitter
VK
WhatsApp (for mobile devices)

Include / exclude individual social sharing buttons based on the viewing device (desktop and/or mobile).

Automatically exclude buttons from Accelerated Mobile Pages (AMP) plugin pages.

A built-in stylesheet editor allows you to fine-tune the CSS for each social sharing button location easily (content, excerpt, shortcode, widget, etc.).

Uses the CSS and JS libraries provided by the RRSSB project on GitHub.
WPSSO RRSSB Premium Features
Custom titles and text in the Document SSO metabox for:

Email
LinkedIn
Pinterest
Reddit
Tumblr
Twitter

Additional sharing button locations and CSS styles for:

bbPress Single
BuddyBlog Posts
BuddyPress Activities
WooCommerce Short Description
WPSSO Core Plugin Required
WPSSO Ridiculously Responsive Social Sharing Buttons (aka WPSSO RRSSB) is an add-on for the WPSSO Core plugin.