FYI
Plugin Name: WPSSO Ratings and Reviews
Stable Version: 1.2.2
Author: JS Morisset
Description: WPSSO Core extension to add ratings and reviews for WordPress comments, with Aggregate Rating meta tags and optional Schema Review markup.
License: GPLv3
Requires At Least: WordPress 3.8
Tested Up To: WordPress 4.9.2
Last Updated: 8 hours ago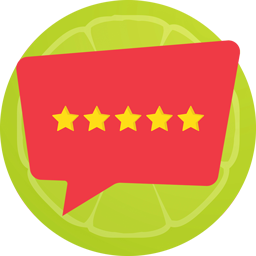 Extend the WordPress comment system with ratings and reviews:
Star ratings and reviews can be enabled / disabled by post type and/or single post, new reviews are correctly labeled as "reviews" (not "comments"), a rating can be required before reviews are accepted, replies to reviews are properly labeled as "replies", and colors of star ratings can be customized from the settings page.
Does not conflict with WooCommerce ratings and reviews:
WPSSO RAR checks WooCommerce plugin settings, and if WooCommerce product reviews are enabled (or the Yotpo Reviews for Woocommerce plugin is active), WPSSO RAR skips the "product" post type to avoid conflicts with WooCommerce.
Provides Schema Aggregate Rating meta tags and JSON-LD markup:
Google can read the aggregate rating meta tags (or the optional Schema JSON-LD markup) to add star ratings to search results (WPSSO JSON Pro extension required for JSON-LD markup).
Includes complete Schema Review as optional JSON-LD markup:
Including information about the review (author name, creation time, excerpt, rating), along with the threaded replies / comments for each review (WPSSO JSON Pro extension required for JSON-LD markup).
WPSSO RAR is incredibly fast and coded for performance:
WPSSO Core and its extensions make full use of all available caching techniques (persistent / non-persistent object and disk caching), and load only the PHP library files and object classes they need, keeping their code small, fast, and light.
WPSSO Core and its extensions are fully tested and compatible with PHP v7.x (PHP v5.3 or better required).
WPSSO Core Plugin Prerequisite
WPSSO Ratings and Reviews is an extension for the WPSSO Core plugin — which creates complete & accurate meta tags and Schema markup from your content for social sharing, social media / SMO, search / SEO / rich cards, and more.
The WPSSO Core Pro plugin and the WPSSO JSON Pro extension are required to add the Schema Aggregate Rating and Schema Review as Schema JSON-LD markup.