Version Information
Plugin Name: WPSSO Product Metadata for WooCommerce
Stable Version: 1.8.1
Author: JS Morisset
Description: GTIN, GTIN-8, GTIN-12 (UPC), GTIN-13 (EAN), GTIN-14, ISBN, MPN, depth, and volume for WooCommerce products and variations.
License: GPLv3
Requires PHP: 7.0 or newer
Requires WordPress: 5.0 or newer
Tested Up To WordPress: 5.8
Tested Up To WooCommerce: 5.5.2
Last Updated: 1 week ago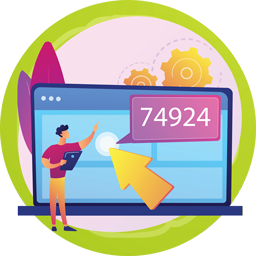 Provides additional fields in the WooCommerce Product data metabox and the product webpage Additional information section:
GTIN
GTIN-8
GTIN-12 (UPC)
GTIN-13 (EAN)
GTIN-14
ISBN
MPN (Manufacturer Part Number)
Depth
Volume
The product global identifier values (ie. GTIN, GTIN-8, GTIN-12, GTIN-13, GTIN-14, UPC, EAN, ISBN, MPN) are searchable from both the front-end and back-end WooCommerce Products admin page.
The SSO > WooCommerce Metadata settings page allows you to enable or disable product metadata with a simple checkbox, along with customizing the label and placeholder for different languages (aka WordPress locales).
This plugin provides Schema (aka Schema.org) mpn, gtin14, gtin13, gtin12, gtin8, gtin, productID isbn, depth, and additionalProperty fluid_volume properties to the Schema JSON-LD Markup add-on for Google Rich Results, Rich Snippets, and Structured Data.
Can You Add More Product Metadata Fields?
Absolutely. Assuming the information can be included in a Schema Product property value, create a new topic in the plugin support forum with the details (including the suggested Schema property name) and we'll have a look. ;-)
Includes WooCommerce Fluid Volume Units
The WPSSO Product Metadata for WooCommerce add-on also includes a Fluid volume unit option in the WooCommerce > Settings > Products settings page:
ml
cl
l
kl
US tsp
US tbsp
US fl oz
US cup
US pt
US qt
US gal
Includes Meta Tags and Schema Markup
The WPSSO Core plugin will automatically include the following Open Graph product meta tags for enabled product metadata:
product:ean
product:isbn
product:mfr_part_no
product:upc
The Schema JSON-LD Markup add-on will automatically include the following Schema Product and Offer properties for enabled product metadata:
mpn
gtin14
gtin13
gtin12
gtin8
gtin
productID isbn
depth
additionalProperty fluid_volume
WPSSO Core Required
WPSSO Product Metadata for WooCommerce (WPSSO WCMD) is an add-on for the WPSSO Core plugin.