FYI
Plugin Name: WPSSO User Locale Selector
Stable Version: 1.1.9
Author: JS Morisset
Description: WPSSO Core extension to add a user locale / language / region selector in the WordPress admin back-end and front-end toolbar menus.
License: GPLv3
Requires At Least: WordPress 3.8
Tested Up To: WordPress 4.9.2
Last Updated: 8 hours ago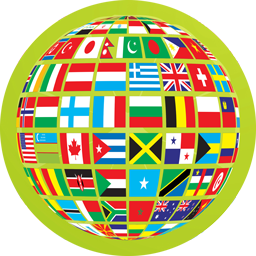 Add a user locale drop-down menu item in the WordPress admin back-end admin and front-end toolbar menus.
Perfect for translators or anyone who needs to switch languages quickly and easily — allows logged-in users to change their preferred locale / language setting right from the toolbar menu (instead of having to update their WordPress user profile page).
The default WordPress behavior is to apply the user locale preference to the admin back-end only — this plugin can optionally extend the user locale preference to the front-end webpage as well (enabled by default in the SSO > User Locale settings page).
WPSSO UL is incredibly fast and coded for performance:
WPSSO Core and its extensions make full use of all available caching techniques (persistent / non-persistent object and disk caching), and load only the PHP library files and object classes they need, keeping their code small, fast, and light.
WPSSO Core and its extensions are fully tested and compatible with PHP v7.x (PHP v5.3 or better required).
Power-Users / Developers
See the plugin Other Notes page for information on available filters.
Do you use the Polylang plugin?
If the Polylang plugin is active, the user locale menu will automatically use the correct Polylang language URLs for the current webpage.
WPSSO Core Plugin Prerequisite
WPSSO User Locale Selector is an extension for the WPSSO Core plugin — which creates complete & accurate meta tags and Schema markup from your content for social sharing, social media / SMO, search / SEO / rich cards, and more.